Back To Our Services
All gates need good repair services. From hinge welding repair to opener services and track replacement, everything is important. These systems consist of several parts which must be frequently checked. Since they are installed outside and are exposed to elements, their wear and tear is unavoidable. Small domestic accidents and daily use will also cause damage to parts, which must be fixed as soon as possible so that you won't need to deal with further issues related to your convenience, security and safety. Our team can help you by providing fast response driveway gate troubleshooting, checking the operator, replacing damaged components, making adjustments and repairing anything wrong with the system.
Call us for gate repair services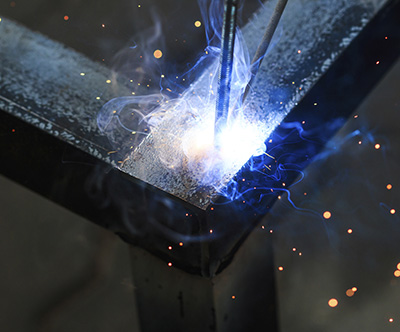 When openers hum, gates fail to open or close properly, there are track dents or the hinges are loose, there is need for gate repair services. The sooner the problem is checked and fixed, the better. You might still be able to move the gate, but if the motor overheats or there is noise coming from the system that wasn't there or, one day the gate simply won't open. Our company is available to fix the sliding gate wheels, replace them if they are worn, align the track, change fasteners, adjust the chain and repair the hinges.
Sometimes, you might have a hard time from the very beginning. Damaged swing gate hinges won't let you close the gate well. In such cases, you can count on the fast response of our professionals. Whether there is need for welding services or to replace parts, our technicians can tell you what's wrong, what must be done and what they can do for you. Since our company provides full services to all residential customers, you can relax knowing that all problems will be taken care of as fast as possible. When the security of your house is questioned due to gate issues or the safety of your family is compromised over reverse mechanism problems, you can trust that our technicians offer same day service to solve these issues for you.
The gate repair services offered by our company include troubleshooting, fixing parts, making the right adjustments and replacing worn components. Aiming at keeping our customers safe and satisfied, our company provides same day gate repair and our experts are equipped to fix all issues related to the system. From sagging posts to loud operators to broken tracks, you can rely on our repair services. Our specialists repair intercoms and many opener brands, including Eagle, Elite, Liftmaster and DKS openers and clickers. Let us know if you have questions or need our help by sending a message or calling our staff today!
Back To Our Services