Back To Blog
Choosing new driveway gate openers is a complicated task. When you are about to make such important decisions, you must devote some time to make inquiries and consider several factors which might affect your choice. You don't have to ask yourself many questions or study the technical details of each and every residential gate opener on the market, but simply make sure you don't forget to check a couple of major things to avoid hassle later.
Some ideas on choosing the right residential gate openers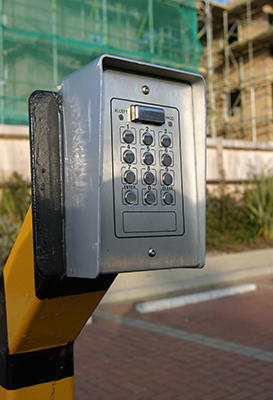 There are some rules and facts when it comes to operators. You should remember that they are designed for vehicular gate application. In other words, they are made to sense cars passing through and not pedestrians. So, if you are about to make some changes at home and you don't have a pedestrian door, perhaps it's time to install one. The sensors integrated in residential systems are made to see cars and not people. If you are in the habit of opening the gate to walk through, the least you can do is to get more sensors although our advice would be to walk in and out through a different door.
For single family houses, sliding and swing gate operators should integrate primary and secondary sensors. The former include built-in entrapment sensors, and the latter include either non-contact photo eyes or contact sensors (like gate edges). You could install both types of secondary sensors. Swing gate safety loops sensors are also very convenient, especially to those with several cars in the family. They are installed approximately four feet away from the gate so that the gate will reopen if another car is coming through as it is closing.
You must know the exact size and weight of your gate before getting new openers because the motor must have enough power to activate motion. Some might need two motors, and it's always preferable to get openers with backup batteries to avoid hassle when there is power outage. You should also be certain of your gate remote choice. Get the most convenient solution. Clickers are great today and it could also be best to get multi codes, especially if you have more operators running in the property. Keypads are also convenient since the codes can be easily changed and they can be connected with gate intercom systems, too. Once you select the right opener and clicker for you, all you have to do is to make sure they are installed properly and are maintained often.